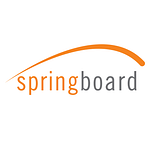 Springboard Manufacturing
Summary
Supports management team in organizing, filing, copying and other assignments as needed
Duties / Responsibilities and Authorizations
Processing of outbound customer shipments in ERP system and assembling required customer documentations.
Provide administrative support to Office Manager and special project support to other members of the management team.
Ensuring that fax machines, copiers, and printers are stocked with paper
Assists with incoming and outgoing mail; invoices, checks, etc.
Centralizing and organizing of filing system and files within system, photocopying, scanning, and archiving of appropriate documents
Inventory Management Data Entry
Assist Production Supervisor with performing CRT Quality Checks (authorized to sign CRT for management.)
Answer phone system professionally and route calls appropriately. Retrieve and respond appropriately to voicemails.
Qualifications and Skills
Excellent organizational and time management skills with careful attention to detail.
Customer service oriented with a professional and patient phone demeanor
Computer proficiency – MS Office (Word and Excel), and internet research
Outstanding verbal and written communication skills.
Ability to multi-task with efficiency and accuracy.
Previous experience shipping via UPS, FedEx, and international exporters (preferred)
Ability to quickly acquire general knowledge of our customers products
Ability to adapt quickly and calmly within an environment in which changes can occur frequently.
Ability to accurately follow instructions
Mathematical skills (add, subtract, multiply & divide whole numbers & fractions)
Neat and legible handwriting
Flexible work schedule (between first and second shift)
Able to work under pressure with a sense of priority
Education and Experience
Associates Degree (preferred)
Previous Admin experience required
Prefer experience in fast production environment (prefer > 3 years)

Physical Demands
Sits or stands for long periods of time (3-5 hours)
Visual acuity (near & far vision, color & peripheral vision, ability to adjust focus)
Frequent computer work (3-5 hours)
Repetitive use of hands and fingers
Visual acuity (near & far vision, color & peripheral vision, ability to adjust focus)
Good hearing capability
Frequently lift 20 pounds, and occasionally lift up to 30 pounds
Environment
Frequently Exposed to:
Long periods of sitting or standing
Occasionally Exposed to:
Heat, cold and loud shop noise
Fumes or airborne particles from plastic resin
Miscellaneous
Other duties may be assigned as necessary
Reasonable accommodations will be made so persons with disabilities can perform job duties
Must have, and maintain, eligibility to work within the United States and successfully complete the E-Verify validation process upon hire.
Pay Range: Based on Experience
Job Type: Full-time
Pay: Starting at $23.00  per hour depending on experience