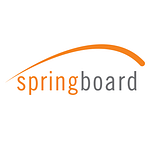 Website Springboard Manufacturing
Mold & Process Setup Technician – Plastic Injection Mold
Essential Job Functions:
· Responsible to setting up, removing injection molds, and related equipment for the operation of the molding machine.
· Process Technician is responsible to start up, shut down, and troubleshoot injection molding machines.
· Responsible to place molds and support equipment in assigned locations.
· Process Technician is responsible to perform line clearances during mold changes.
· Monitors cycle times, and scrap reduction together with Production Lead.
· Maintain a clean and safe work environment and appropriate use of PPE when needed.
· Operate forklift and bridge crane for mold transportation.
· Adheres to safety policies and strives to maintain our outstanding safety record.
· Keeps work area, tools, supplies and equipment clean and organized.
· Basic computer skills and understanding; able to work with MS Office programs and basic MRP.
Other Job Functions:
· Performs other job-related and department-related duties as directed by Management Team.
Supervisory Responsibility:
· None
Experience, Knowledge, Skills and Abilities required:
· Good mechanical aptitude
· Must have excellent attendance record.
· Ability to work safely and with minimal supervision.
· Ability to clearly communicate and interact with all levels of personnel professionally.
· Ability to follow written and verbal directions and complete work independently.
· Ability to adhere to workplace rules.
Work Environment/Physical Requirements:
· Ability to stand for long periods of time.
· Able to push, pull, lift, and carry up to 50 pounds.
· Standing, walking, bending, reaching, kneeling.
· Possibility of exposure to noise, uncontrolled temperatures, and chemicals
Pay: $18.00 – $30.00 per hour
Benefits:
401(k)
401(k) matching
Dental insurance
Disability insurance
Health insurance
Life insurance
Paid time off
Referral program
Retirement plan
Vision insurance
Schedule:
8-hour shift
Monday to Friday
Night shift
On call
Overtime
Weekend availability
Education:
High school or equivalent (Required)
Formal Plastic Training (Preferred)
Experience:
Mechanical knowledge: 2 years (Preferred)
Plastics Manufacturing/Molding: 1 year (Required)
General Manufacturing: 1 year (Required)
Troubleshooting: 2 years (Preferred)
Schedule:
10 hour shift
Monday to Friday
On call
Overtime
Education:
High school or equivalent (Preferred)
Experience:
Plastics injection molding: 1 year (Preferred)
Shift availability:
Day Shift (Preferred)
Night Shift (Preferred)
Overnight Shift (Preferred)