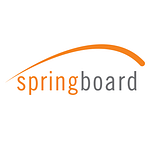 Website Springboard Manufacturing
Health Benefits
Your personal health matters to us! That is why Springboard offers a variety of
health and benefit programs that fit the individual needs of all employees.
Medical care
Dental care
Vision care
Health Savings Accounts
Voluntary Life, AD&D, Critical Illness and both Long Term & Short Term
Disability Insurance
Benefits will go into effect the first of the month following 30 days of service.
Retirement Plans
Springboard offers full time employees competitive retirement plans and company match based on their tenure at the company
Eligible to enroll in 401K following 6 months of service
Bonus Eligibility
All full time employees at our companies are eligible to participate in a our
referral bonus program.
Paid Time Off
Work life balance is important to us and we believe that employees should
periodically take time off. At Springboard, you begin accruing your PTO
immediately. Annual PTO accruals increase as your length of time at the
company increases
All employees begin by accruing 1.54 PTO hours/week (80 hours in the first year)
Essential Job Functions:
· Sets up and removes injection molds and related equipment for the operation of the molding machines.
· Responsible to start up, shut down, and troubleshoot injection molding machines to ensure quality products result.
· Places molds and support equipment in assigned locations
· Performs line clearances during mold changes
· Monitors cycle times, and scrap reduction together with Production Lead
· Maintains a clean and safe work environment
· Operate forklift and bridge crane for mold transportation
Other Job Functions:
· Performs other job-related and department-related duties as assigned.
Supervisory Responsibility:
· No direct reports
· May share production floor authority with Shift Lead
Experience, Knowledge, Skills and Abilities required:
Must have prior plastic injection molding experience
Must have prior technical experience in plastic injection molding
Must have previous experience in a manufacturing setting
High School diploma or equivalent
Good mechanical aptitude skills, some experience with mechanics, manufacturing, or related work environment is a plus
Basic computer skills
Must be able to lift up to 50 pounds
Must have or be able to obtain forklift, scissor lift, and bridge crane operating certification. Training will be provided.
Ability to clearly communicate and interact with all levels of personnel professionally
Ability to follow written and verbal directions to complete work assignments
Ability to adhere to workplace rules
Injection molding troubleshooting experience.
Knowledge of different materials associated with injection molding.
Use of scientific molding principles.
Work Environment/Physical Requirements:
· Ability to stand for long periods of time
· Standing, walking, bending, reaching, kneeling, lifting., pushing, pulling
· Must be able to lift up to 50 pounds, as well as push/pull
· Possibility of exposure to noise, uncontrolled temperatures, and chemicals
· Use forklifts, scissor lifts, and overhead bridge cranes.
Pay: From $20.00 per hour
Benefits:
401(k)
401(k) matching
Dental insurance
Health insurance
Life insurance
Paid time off
Referral program
Retirement plan
Vision insurance
Schedule:
8 hour shift
Monday to Friday
Night shift
On call
Overtime
Weekend availability
Education:
High school or equivalent (Preferred)
Experience:
Mechanical knowledge: 2 years (Preferred)
Troubleshooting: 2 years (Required)
Plastics injection molding: 2 years (Required)
Industrial electrician: 2 years (Preferred)