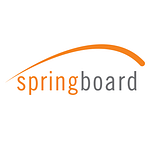 Website Springboard Manufacturing
Essential Job Functions:
Coordinate Measuring Machine Programming
Layout inspection using CMM.
Create visual aids and Quality Alerts.
Create Quality Control Documentation
Perform Gage Reproducibility and Repeatability
Support floor QC inspector
Serve as the Quality resource for Product Realization activities at Springboard. Acts as the quality gatekeeper/liaison between Product Realization activities and manufacturing operations. Provide technical assistance to Springboard personnel during the Product Realization process.
Maintains a current and relevant understanding of Product Realization quality system requirements. Recommends changes to the Product Realization processes and procedures to assure compliance to ISO and other applicable standards.
Assures quality system requirements are fulfilled during the product realization process, including DCRs, as needed.
Assure PFMEA Risk Assessment and Mitigation processes are performed and completed as part of the Product Realization process.
Assists in the development of control/inspection/sampling plans for new products that meet customer and/or PFMEA requirements.
Provide quality engineering support to first production run. Assure processes are stable and reproducible prior to transferring processes to Manufacturing control.
Assure validation of equipment is performed as new equipment is deployed and/or validation gaps for previously purchased equipment are identified.
Assure process validation is performed on all initial new product production runs.
Create and Conduct APQP, PPAP, or other Product Qualification processes, as determined by customer requirements.
Review/prepare test plans and reports (qualification, validation) for assigned activities.
Provide statistical support by the creation of initial product launch metrics for the purposes of tracking Product Realization process performance and identifying opportunities for improvement.
Assure current processes are reviewed when Customer Complaints and internal CAPAs identify engineering and/or design issues as root cause and assure appropriate corrective and preventative actions are completed. Monitor for desired results.
Other Job Functions:  
Performs other job-related and department-related duties as assigned.
Supervisory Responsibility:
None
Experience, Knowledge, Skills and Abilities required:
Must have excellent attendance record.
Ability to work safely and with minimal supervision.
Ability to clearly communicate and interact with all levels of personnel professionally.
Ability to follow written and verbal directions and complete work independently.
Ability to adhere to workplace rules.
Work Environment/Physical Requirements:
Ability to stand for long periods of time.
Able to push, pull, lift, and carry up to 50 pounds.
Standing, walking, bending, reaching, kneeling.
Possibility of exposure to noise, uncontrolled temperatures, and chemicals.
Pay: $20.00 – $24.00 per hour
Benefits:
401(k)
401(k) matching
Dental insurance
Disability insurance
Health insurance
Life insurance
Paid time off
Tuition reimbursement
Vision insurance
Schedule:
10 hour shift
Ability to commute/relocate:
Rancho Cordova, CA 95742: Reliably commute or planning to relocate before starting work (Preferred)
Experience:
Plastics injection molding: 1 year (Preferred)
Work Remotely:
No