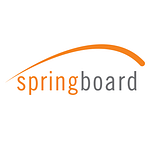 Website Springboard Manufacturing
Essential Job Functions:
Adheres to safety policies and strives to maintain our outstanding safety record
Operate CMM & Used measuring tools such as Calipers, micrometers, and gauge pins to check quality.
Coordinate Measuring Machine Programming.
Layout Inspection Using CMM.
Prepare Visual Aids.
Inform supervisor of Quality issues
Fill out Quality Control Documentation.
Help Prepare Part Production Approval Process.
Perform Gage Reproducibility and Repeatability.
Support to Floor Inspectors and Quality Department.
Other Job Functions:
Performs other job-related and department-related duties as assigned
Supervisory Responsibility:
None
Experience, Knowledge, Skills and Abilities required:
Combination of education, training, and experience to perform requirements listed in principal responsibilities.
Ability to work safely and with minimal supervision
Ability to perform multiple jobs at once
Ability to clearly communicate and interact with all levels of personnel professionally
Ability to follow written and verbal directions and complete work independently
Ability to adhere to workplace rules
Work Environment/Physical Requirements:
Ability to stand for long periods of time
Able to push, pull, lift, and carry up to 50 pounds
Standing, walking, bending, reaching, kneeling.
Possibility of exposure to noise, uncontrolled temperatures, and chemicals
Pay: $18.00 – $20.00 per hour
Benefits:
401(k)
Dental insurance
Health insurance
Paid time off
Vision insurance
Schedule:
8 hour shift
Monday to Friday
Night shift
Overtime
Weekend availability
Experience:
Coordinate measuring machine: 1 year (Preferred)
Work Remotely:
No